Posted on February 20, 2023 in Interesting Articles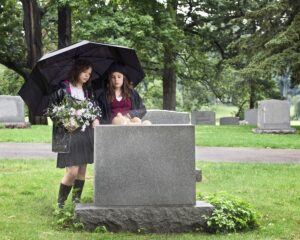 It is essential to understand the elements of a wrongful death case to establish liability and prove you are entitled to compensation after losing a loved one. Pursuing an insurance claim or wrongful death lawsuit requires specific steps. If you cannot prove someone else is at fault for your family member's death, recovering financial compensation is unlikely.
Basic Elements of a Wrongful Death Lawsuit
A wrongful death claim is a civil lawsuit that seeks compensation for a death. Four basic facts must be true for a South Carolina wrongful death claim to proceed:
There was the death of a person.
The death was caused by the defendant's negligence or intent to harm.
Surviving family members suffered monetary injury because of the death.
An executor or administrator of the deceased person's estate has been appointed.
Differences Between Damages in a Personal Injury Action and a Wrongful Death Action
Pursuing compensation in a wrongful death claim differs significantly from personal injury cases. When you file a personal injury claim, you seek to hold the at-fault party liable for your injury and recover money to compensate you for your medical bills, lost income, pain, suffering, and other losses.
In wrongful death cases, the injured parties, since they have died, can no longer file personal injury claims. Now the appropriate path is a wrongful death action, where the executor or administrator of the estate must step in and initiate a wrongful death suit on behalf of the surviving family.
Compensation in a successful wrongful death claim could cover losses such as:
Loss of expected income of the decedent
Funeral and burial expenses
The pain and suffering the decedent endured before death
Medical bills and costs related to the fatal injury
Value of services the decedent would have provided to family members
Loss of guidance, care, and nurturing the decedent would have provided
Loss of love, companionship, and consortium (companionship of a husband or wife)
How to Prove Liability in a Wrongful Death Lawsuit
Evidence is crucial to proving that someone else caused the incident that resulted in your loved one's death. Examples of the evidence you will need will depend on the circumstances but might include:
Statements from witnesses
Accident scene photos
Security camera footage
Medical records and bills
Affidavits from experts, such as accident reconstruction specialists and medical providers
Death certificate
Autopsy results showing the cause of death
Talk to Our Experienced South Carolina Wrongful Death Attorneys Today
Proving the elements of a wrongful death claim can be complicated. You should not pursue a case without first consulting an experienced attorney.
The Melonakos Law Firm has over a decade of experience fighting for our client's rights. No amount of money can take away your pain, but compensation can offer some financial security while paying final expenses and settling the estate. A successful wrongful death claim can also provide a sense of justice for the deceased and a sense of closure for the survivors.
If a family member has died due to someone else's wrongdoing, do not hesitate to contact the experienced South Carolina wrongful death lawyers at The Melonakos Law Firm.