Why You Need Medical Malpractice Lawyers In Greenville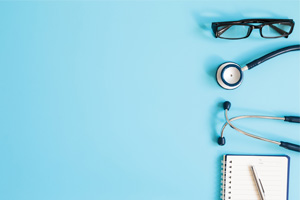 Medical error is a leading cause of death in the U.S. According to the Diederich Healthcare 2018 Medical Malpractice Payout Analysis, a total of $3,925,073,250 was paid out for medical malpractice claims in the U.S. in a recent year. Nearly one-third of those payouts were for medical malpractice resulting in death. If you need help, our Greenville medical malpractice attorney have the experience that qualifies then to handle cases such as these.
Medical malpractice cases are complex in any state. In South Carolina, they involve complicated medical and legal issues and unique procedural rules. A person filing a medical malpractice claim must be aware of the statute of limitations (time limit imposed by law), and the requirement to file a Notice of Intent to File Suit and an expert affidavit with the court and participate in a mediation conference within 90 to 120 days after these filings.
Why Choose Us?
At The Melonakos Law Firm, LLC in Greenville, South Carolina, we are dedicated advocates for victims of medical malpractice. Our attorneys litigate only personal injury matters, including all forms of medical malpractice, which gives us a concentrated focus of the issues and laws affecting the outcome of your claim. We intentionally maintain a smaller caseload, so we can give your case the personal attention it deserves. Our experienced personal injury attorneys have recovered more than $25 million for our clients.
Medical malpractice cases require medical experts and can be extremely expensive to litigate.  Our Greenville medical malpractice attorney handles these cases on a contingency fee basis, meaning there is no fee unless we win.  We will dedicate the resources necessary so that your claim can be successful.
Types of Medical Malpractice
Serious medical errors are more common than most of us would like to believe. Of the nearly $4 billion paid out for medical malpractice claims in 2017:
30% was for injuries resulting in death
20% was for major permanent injury
18% was for significant permanent injury
12% was for quadriplegic, brain damage, and lifelong care injuries
Common categories of medical malpractice include:
Failure to diagnose or misdiagnosis: This occurs more frequently with infections, tumors, pulmonary embolism, heart attack, and heart disease.
Surgical errors: Common mistakes in surgery include damaging nerves, leaving a foreign object in the body, or failing to control bleeding. Surgeons have also been known to perform the wrong operation, operate on the wrong body part, or perform surgery on the wrong patient.
Negligence affecting pregnancy and childbirth: A wide range of medical problems can occur during pregnancy and childbirth. A physician who fails to act with reasonable care and skill that would be demonstrated by a qualified doctor under similar circumstances may be found negligent and liable for injuries in a medical malpractice claim.
Mistakes in prescribing or administering medications: Medication error can occur when a physician prescribes the wrong medication or the wrong dosage, a pharmacy gives out the wrong medication, or a nurse or PA administers the wrong medication or the wrong amount.
Medical Malpractice Laws in South Carolina: Who Is Liable?
Liable parties in a medical malpractice claim may include the hospital, the doctor, the pharmacist, or other healthcare providers. Like many other states, South Caroline places a "cap" on the amount of damages that can be awarded in a medical malpractice claim. However, this cap applies only to non-economic damages, such as pain and suffering, loss of enjoyment of life, and emotional distress, pursuant to South Carolina Code of Laws Section 15-32-200. This amount is not to exceed $350,000 for each claimant.
Get in Touch with Our Greenville Medical Malpractice Attorney Today
Our medical malpractice lawyers at The Melonakos Law Firm, LLC in Greenville are well-versed in the legal and medical issues and procedural requirements with medical malpractice claims. We will not hesitate to go to trial to fight for the compensation you deserve. Call us today if you or loved one has been a victim of medical malpractice.