Posted on February 20, 2023 in Personal Injury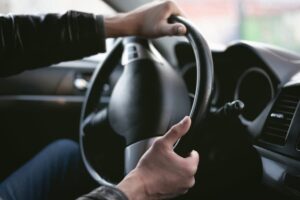 Drivers must remain cautious and alert while behind the wheel to avoid losing control of the vehicle. The consequences can be devastating if a driver fails to maintain control of their vehicle.
Recently, a 31-year-old man was killed in a crash in Greenville County after his car went off the side of the road before striking a tree. Authorities say the driver, Blain Hendrik Bouchillon, was pronounced dead at the scene. The South Carolina Highway Patrol reports that Bouchillon was heading east on Piedmont Golf Course Road when he went off the right side of the road, lost control of his vehicle, went off the left side of the road, and hit a tree.
The team at The Melonakos Law Firm wants you to know what to do if you lose control of your car on South Carolina's roadways. This article describes approaches to maintain or regain control of your vehicle in a panic situation.
Common Factors When Losing Control of a Car
Some common factors that cause drivers to lose control of their cars include the following:
Distracted driving
Impaired driving
Speeding or driving too fast for road conditions
Mechanical failure or defects
Bad weather
Debris in the road
Aggressive driving
Driver fatigue
Steps to Take to Regain Control of the Car
If you lose control of your car or it goes into a skid, here are some steps you can take to regain control:
Stay calm. While losing control of a vehicle can be frightening, it's essential to stay calm and avoid making any sudden maneuvers, such as jerking the steering wheel. The key to regaining control of your car is smooth, controlled movements.
Slowly steer the car in the opposite direction of the skid. Using careful, slow movements, try to steer the vehicle in the direction you want to go without locking up the car's wheels, which can make a dangerous situation even worse.
Do not brake hard or accelerate. If you cannot steer in the direction you want, you might be tempted to accelerate or apply more braking force to the wheels. However, these sudden, forceful movements can make a skid worse. Your wheels could lock up, or you might continue to lose traction.
Use emergency brakes if the service brakes do not work. Using your car's emergency brakes might be necessary if your brakes are out during a skid. Slowly apply the emergency brakes and slowly steer in the opposite direction. That should help your tires regain traction and put you back in control of the vehicle. You can also shift the car into a lower gear and use the engine to slow – but not stop – the vehicle.
Contact Our Experienced Greenville Car Accident Attorneys Today
If you were injured in a collision in South Carolina caused by another driver, The Melonakos Law Firm can help you pursue the compensation you could be owed at no upfront cost to you. Contact our experienced Greenville, SC, car accident attorneys today to get started with a free consultation.