Workers Compensation Lawyers Representing Clients in Greenville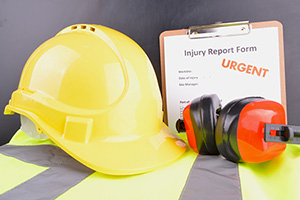 Like most states, South Carolina offers protection in the form of workers compensation benefits for employees injured on the job. However, workers compensation laws can be complex and difficult to navigate. An experienced Greenville Workers Compensation Lawyer can provide you with the tools you need and help you pursue the compensation you are entitled to receive.
Why Choose Us as Workers Comp Attorney?
At The Melonakos Law Firm, LLC in Greenville, we have dedicated our practice to representing injured people. Our attorneys are well-versed in the issues and workers' compensation laws that can affect your compensation. Our legal team includes a former insurance defense lawyer, which gives us insight into the inner workings of the insurance process and can be vital to a successful workers' compensation claim. Our firm maintains a smaller caseload, so we can give you the personal attention you and your case deserve.
Workers Compensation Laws in South Carolina
Under the South Carolina Workers Compensation Act, a worker injured in an accident arising in the course of employment is entitled to recover:
Medical expenses
Temporary compensation for lost wages
Permanent disability benefits for permanent injury
If you are injured on the job, report it to your supervisor immediately and request that your employer be responsible for your medical treatment. Your employer has the right to select the doctor who will treat you. If you go to a doctor without your employer's permission, except in a medical emergency, the employer is not liable for the expense.
Why Do You Need a Lawyer?
You are not required to hire a lawyer to pursue a workers' compensation claim, but it may be in your best interests. Complications can arise if your employer denies your claim or you are not provided sufficient medical treatment. Workers compensation laws and the hearing process are complicated, with strict deadlines. Our Greenville injury lawyers know the rules of procedure of each of the stages of appeal. We can prepare and present persuasive evidence on your behalf.
Your employer and the insurance company will have attorneys to defend them in a workers' compensation hearing. These attorneys have the insurance company's best interests at heart and will want to deny your claim, provide only minimal medical treatment, or settle your case as cheaply as possible. A workers' compensation attorney with our firm will work to have your claim approved, with necessary medical treatment provided, and pursue the maximum compensation for your injuries.
Workers Comp vs. Lawsuit
With very few exceptions, workers in South Carolina are barred from suing their employers for workplace injuries. However, the rules do not bar lawsuits against third parties (parties other than your employer or a co-employee) whose negligence caused or contributed to your injuries. Examples of responsible third parties may include:
Architect, engineer, developer, or other non-employer supervisors on a construction site
Manufacturer of defective, malfunctioning equipment used in the workplace
Outside vendors and contractors
Public utility providers
A negligent driver who causes a motor vehicle accident at work. In this case, call our Greenville car accident attorney.
Seek Help From Our Greenville Workers Compensation Lawyer
To receive full and fair compensation for a workplace injury, you may need an experienced injury attorney on your side. Our Greenville injury lawyers at The Melonakos Law Firm, LLC have recovered more than $25 million for our clients. Contact us as soon as possible if you have suffered an on-the-job injury. We serve as tough advocates for injured workers and are not afraid to fight for your rights, either in a workers' compensation hearing or in court.